Dear Friends,

The COVID-19 pandemic is having a major impact on all of our lives including our commuter habits.

As a small team of volunteers who regularly work from home, we are committed to supporting our software platform as usual throughout 2021.
WE ARE HAPPY TO ANNOUNCE…
-Our Commuter Challenge software is currently open for Workplace registration.

-Individual tracking will be possible as usual for commuter trips.

-For Regional Coordinators, please let us know who you are so that we can activate your account and make reports available to you.
Teleworking, cycling and walking are ideal modes that support social distancing.

We invite everyone to use our Commuter Challenge software to track your trips during the May 30 – June 5, Canadian Commuter challenge.

Happy, healthy and safe commuting!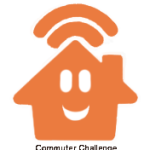 Please let us know if you have any question or any regional news that you would like to share with us. Stay healthy and safe. Kathryn Winkler